PreQuilt Classes at QuiltCon 2023
Laura of PreQuilt
TM

and Wendy of The Weekend Quilter are excited to announce that they'll be teaching at QuiltCon in Atlanta from February 23-26, 2023! We hope you'll join us for one of these fun-filled courses. Don't forget to register now!
Color It with PreQuilt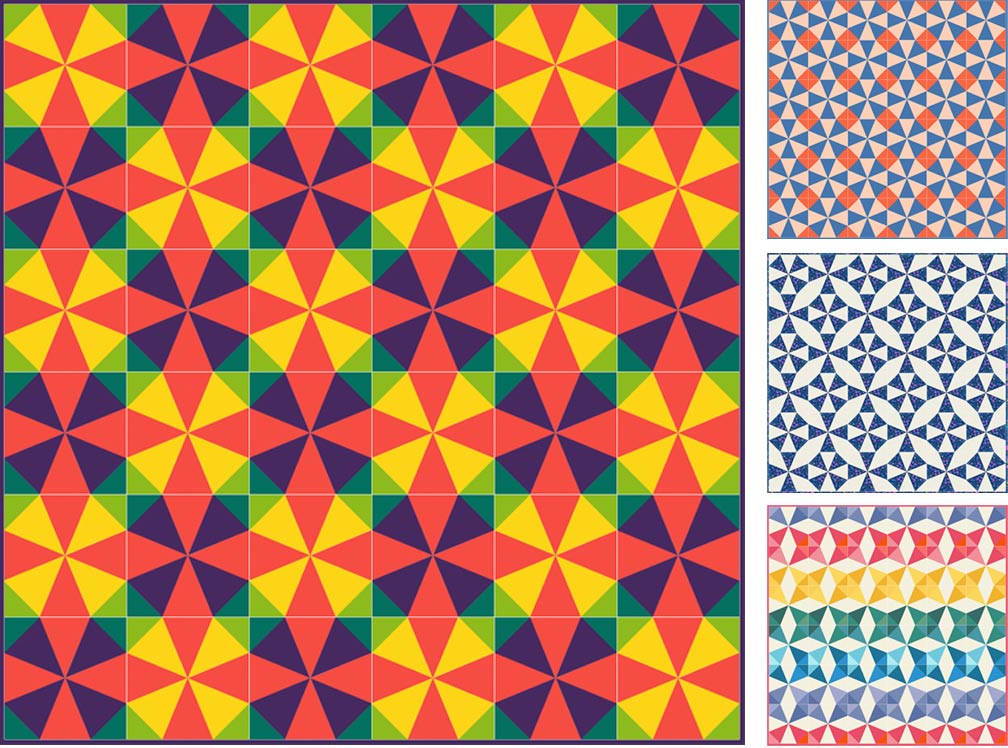 It's surprising how much color choice can impact a quilt design. In this half-day workshop, you will learn how to manipulate color to visualize and preview your next quilt in PreQuilt. You'll master features like color tags, colorways, controlled color randomization, ombre and much more.
Class Code: DES010
Intro to PreQuilt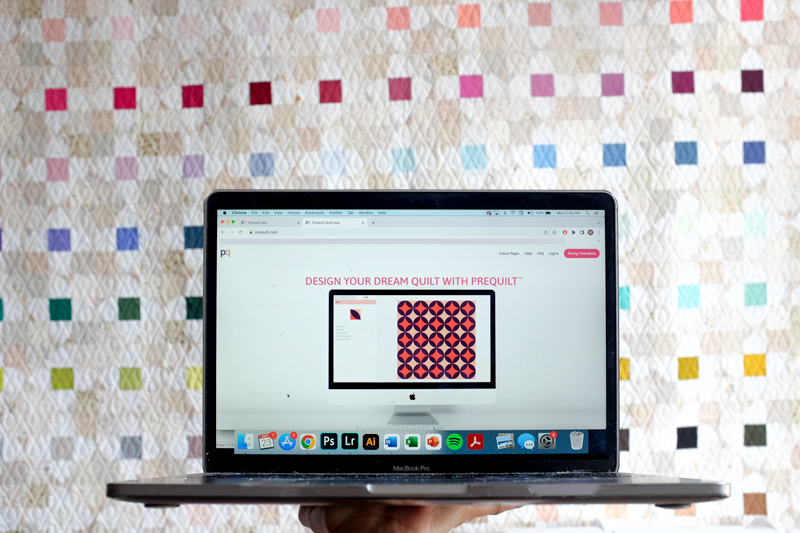 This half-day workshop, taught with Wendy of The Weekend Quilter, will teach you everything needed to get started designing and visualizing quilts. You'll learn how to create custom blocks, use them in your quilt design, update color tags, add binding, and much more!
Class Code Sat: DES023SatPM
Class Code Sun: DES023Sun
Deep Dive into PreQuilt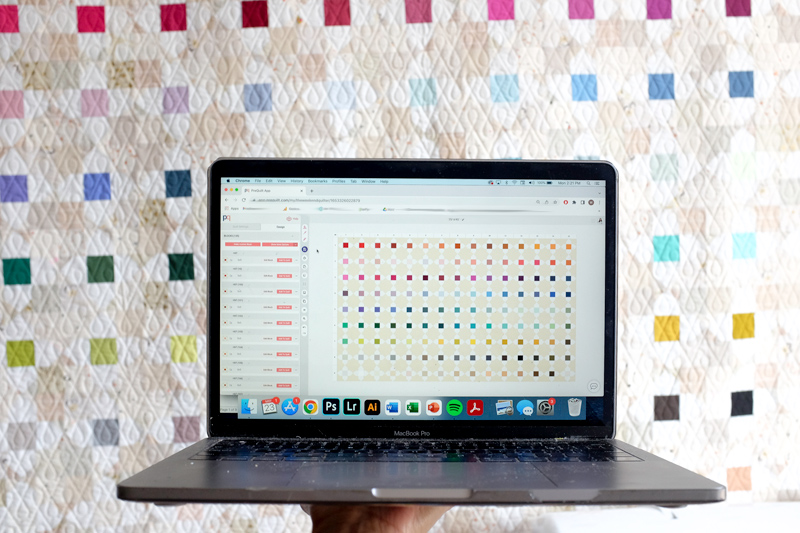 This full-day workshop, taught with Wendy of The Weekend Quilter, will give you a deeper understanding of PreQuilt. In addition to how to use PreQuilt, you'll learn how to reverse engineer quilts, import digital fabric swatches, design with different sized blocks, and how to use PreQuilt to support your quilt-oriented business.
Class Code: DES008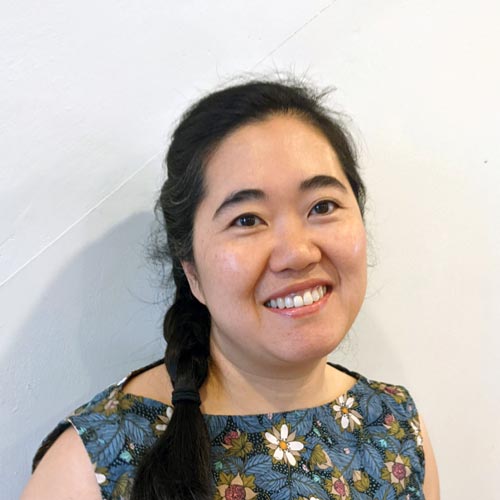 Laura Henneberry
Laura Henneberry, a quilter, and Gar Liu, a developer, are the founders of PreQuilt, an online web application for designing and visualizing quilts. Together they've teamed up to use technology to enable quilters to design and visualize quilts in fun and surprising ways.

PreQuilt was born one night when Laura was struggling to design The Circus Tent Quilt with her limited Illustrator skills. Gar looked over her shoulder and said, "I could build something for you that would speed this up." And the rest is history... Or rather it's the start of the ever evolving web application you see today.

Explore PreQuilt at www.prequilt.com and on Instagram @prequilt. You can also check out Laura's studio work on Instagram at @commonwealthquilts.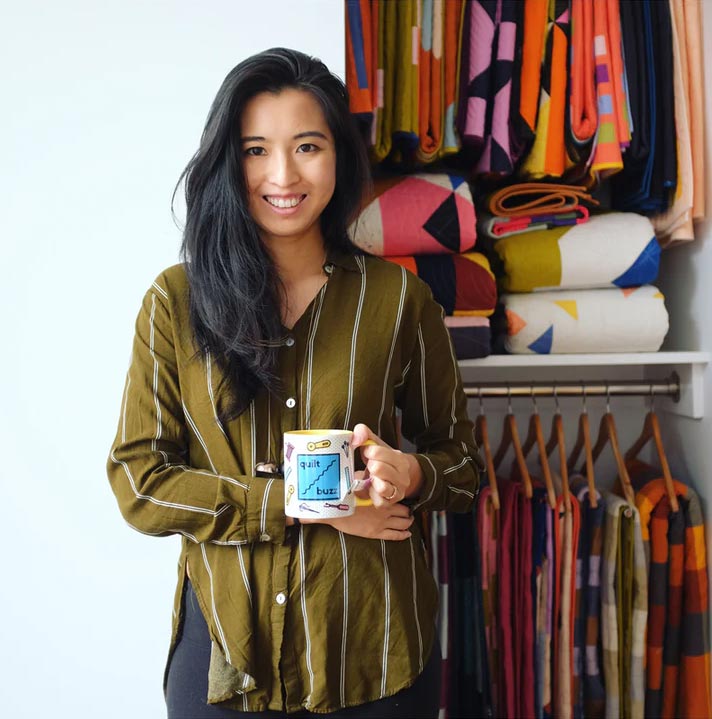 Wendy Chow of The Weekend Quilter
Wendy Chow is an Aussie modern quilter based in New York City. She is the founder of The Weekend Quilter, and designs modern quilts and writes quilt patterns to share her passion for quilting and inspire a new generation of quilters. She is the author of Urban Quilting, and co-hosts a quilting podcast called Quilt Buzz.

Wendy's designs feature bold, unique colour combinations and geometric shapes inspired by architecture, interior design and nature. Her work has been featured on various craft publications and blogs including Mollie Makes magazine, Love Patchwork & Quilting magazine, LoveCrafts.com, and Fabric.com.

For quilting tips, inspiration and the latest projects, head to the-weekendquilter.com and follow her @the.weekendquilter on Instagram and Pinterest.